Save with SPAR Range
Our SPAR Own Brand range brings everyday value meaning shoppers can save up to 33% versus branded equivalents in SPAR stores* across a variety of products and categories.
Our SPAR Range provides solutions for the different types of consumer needs, from food to enjoy for breakfast or lunch, regular top up shopping across a broad range of great value essentials or weekly shopping across a full range of fantastic fresh products. With the sale of selected SPAR Own Brand products, we donate 1 cent per product, or 10c from SPAR bottled water, to our nominated National Charity Partner, Tree Council of Ireland.
*excludes SPAR Natural and SPAR Eco ranges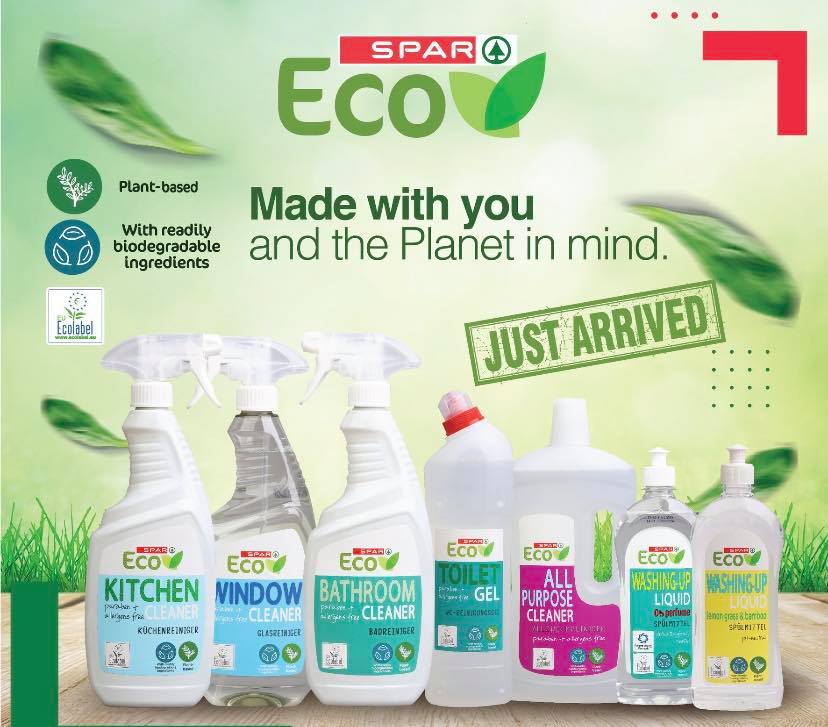 Eco Range
At SPAR, we are committed to creating a sustainable future. That's why we have developed the SPAR Eco Range consisting of a full line of home care products. The SPAR Eco Home Care line includes seven plant-based products made with readily biodegradable ingredients. Certified with the EU ecolabel, this SPAR Eco Home Care range ensures effective and thorough cleaning without the use of harmful of toxic ingredients.

SPAR Natural
SPAR Natural has been developed in response to the growing consumer demand for healthier choices. SPAR Natural is a range of products that are in line with all the SPAR Values: high quality healthy products that meet the needs of consumers at an affordable price. SPAR Natural focus on solutions for Vegan, Vegetarian, Organic, Gluten Free, Wheat Free, Dairy Free, Lactose Free and Sugar Free and supports SPAR's commitment to Fresh, Healthy and Sustainable products.