In celebration of 60 years of business in Ireland, SPAR will plant 20,000 trees in 2023 across six sites nationwide as part of its 'SPAR Team Tree' initiative. In marking this milestone anniversary, 'Under the Tree since '63', SPAR has joined forces with the Tree Council of Ireland in identifying sites in Sligo, Waterford, Dublin, Wexford, Wicklow and Galway.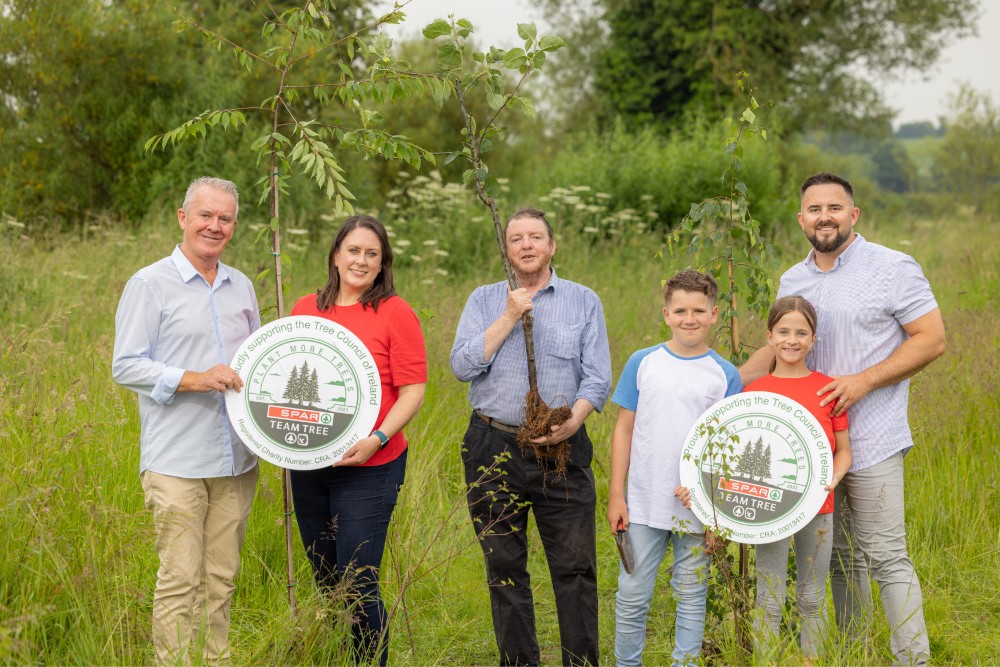 The aim of the sites is to create mature oak woodlands in 100 years' time, leaving a lasting legacy on the Irish countryside, just as SPAR has done in the 60 years its retailers have been operating in communities throughout Ireland. In addition to the oak saplings, other native species being planted include alder, birch, Scots pine, willow, mountain ash, holly, hawthorn, blackthorn, spindle, aspen, cherry, hazel, whitebeam and elm.
The planting of these Native Irish Woodlands is funded by SPAR through its National Charity Partner Programme and funds are raised by a donation of sales from selected SPAR Own Brand Products.